INCREASE PROTECTION FOR YOUR EQUIPMENT AND PATIENTS UP TO 98.4%
The only certified peribuccal system that guarantees 98.4% effectiveness in eliminating cross-contamination within the dental box.
The Oral BioFilter system, obf, is endorsed and recognized by the aerospace agency and has received international awards for functionality and development.
The Oral BioFilter system, is endorsed and recognised by the aerospace agency and has won international awards for functionality and development: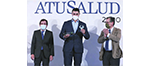 ATUSALUD 2020 Award
Best product for prevention against COVID-19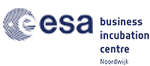 EA BIC
European Space Agency Business Incubation Centre
EIT Programa HeadStart
European Institute of Technology Health
Aerospace technology at the service of dental health
Although over the years sanitary measures have improved within the dental box, these are not enough if contagion agents are suspended in the air. To avoid this problem, we have developed Oral BioFilter, a suction system that eliminates dangerous aerosols and micro droplets of saliva. Oral BioFilter is placed in the patient's mouth, creating an air curtain.
So that you can always have the peace of mind of protecting yourself, your team, and your patients.
Maximum comfort for the patient both during and after treatment as it prevents mandibular tension.
Approved as a medical product. It complies with health regulations of CE classification and is approved by the FDA.
The design is endorsed by the European Aerospace Agency. During use, it creates a peri-oral air curtain that prevents the spread of aerosols.
It can be used on any dental chair as it has a universal connection to the surgical aspirator.
Dra. Cristina Diez
Clínica Dental Zoe
"We have been using it since we returned after the lockdown, because we were clear that we had to incorporate some additional protection system to guarantee the safety not only of our patients but also of our entire healthcare team. We find it a comfortable, versatile system that can be used in the vast majority of patients and in many clinical procedures. It does not hinder our work or take up much space. Also, it does not generate much noise when we use it. We are very happy with it and can only encourage you to try it."
Dra. Elena Escribano
Clínica Dental Escribano Escrivá
"We wanted to recommend the Oral Biofilter, which is an aspiration system that prevents cross-contamination that we are using a lot in the clinic and that makes us work much more comfortably and safely. It captures all the water particles that can come out of turbines, ultrasonic instruments, or the patient's own mouth and makes us work more safely. We recommend it to you."
Dr. Rafael Arenas
Clínica Dental La Fuensanta
"For my daily dental practice, I recommend the OBF system, as it is an easy-to-use system that prevents cross-contamination with the patient, thanks to the air curtain it produces, minimizing the leakage of micro-particles and aerosols."
Dr. Nicolás Carral
Hospital de A Coruña, Clínica Oleiros
"It is a very useful device. Although it caught our attention during the SARS-CoV-2 times, regardless of this, it is very practical to add comfort, prevent splashes, and other cross-contaminations.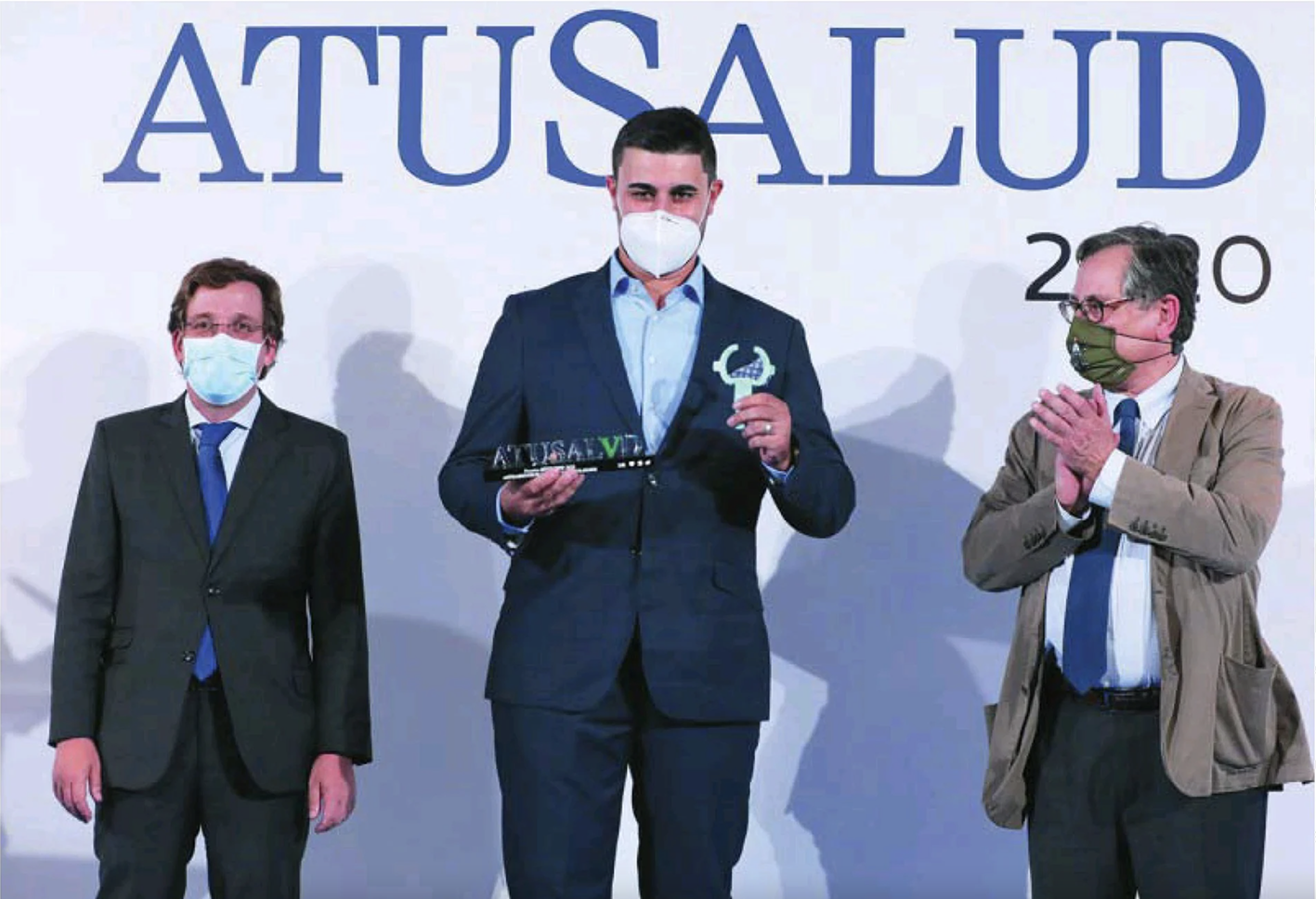 Dr. Lloro collecting the statuette for the recognition of the OBF at the ATUSALUD 2020 awards by the mayor of Madrid Martínez-Almeida
Start using the safer technology for your patients and your team with Oral BioFilter.