Did you know that Oral BioFilter was created to help NASA astronauts?
NASA discovered they had a big problem in space. Any droplet that comes out of an astronaut's mouth during a dental procedure stays suspended in the air due to lack of gravity, and if infected with any pathogen, can infect team members, and put the entire mission at risk.
That is why safety in space is even more important and recognizing the urgency to eliminate this risk during dental treatments, dentist Victor Lloro got to work and developed the initial idea for OBF.
Later, in collaboration with Protechno, this device was transformed into something simple, small, and easy to use to solve this problem.
Our purpose is to eliminate the risk of infection that oral health professionals and their patients face every time they undergo a dental procedure that expels aerosols from the patient's mouth. The OBF attacks the problem from the start, from the peribuccal area where they are generated, blocking the dispersion of the aspirated aerosols.
Clinical studies conducted at the University of Barcelona give it an effectiveness rate of 98.4%.
Everything we do, every new version we release, is done with the utmost safety of patients and oral health professionals in mind. Every process is made guaranteeing the highest hygiene standards and with sanitary materials, which have the approval of the strictest health controls.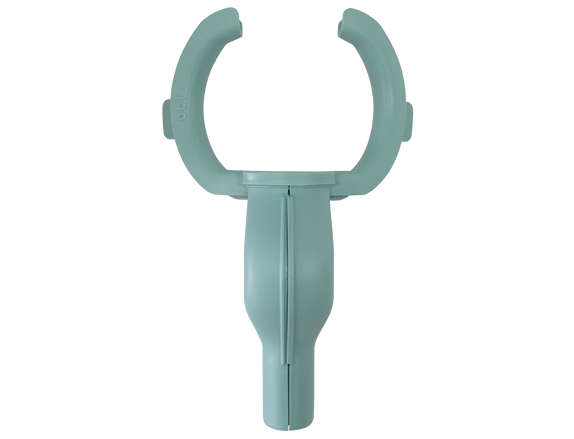 We are PROTECHNO, the first Spanish company specialized in the production of products for dental laboratory. We have been working in the dental sector for over 30 years and we are currently present in more than 60 countries.
Our mission is to enjoy developing and continuously improving products to make dental practice effective and safe.
"More than 35 years betting on the safety and well-being of professionals and patients in the dental sector."